T

he
other day on a quick run into Homegoods, my 8 year old son needed to use the bathroom. So after asking a clerk, we were directed to the back of the store to the break room where we found the employee restroom...
My son was in there for quite a while. I had already browsed the closest three aisles to the bathroom and determined they had nothing of interest. I was getting impatient as we had to go pick up his older sister shortly. When he finally appeared, I started to rush through the store with him tagging along behind me making airplane sound effects, which I wasn't paying much attention to UNTIL he says "hey Mom, watch this!".....
......you know when something seems to be in slooooooow motion? That is the case here...I turn in time to see him.......(get ready) ..... shoot a feminine product through the air!!! ........
He was so thrilled with his new "toy" and was totally oblivious to it's intended purpose.. .. I quickly grabbed it from his hand and asked him where he got it. "Well, they had this little machine on the wall and it was for free!"
Oh boy, the saying "if it's free, it's for me" does not apply here! I didn't know what to say ! Glancing around to see if any fellow shoppers had witnessed this scene, I just whispered that those were for
Employees Only!
...and hightailed it out of the store empty handed! A first for Homegoods!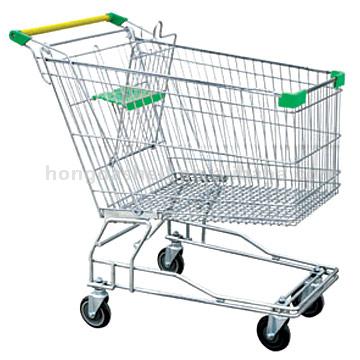 Life is full of embarassing moments, right?
Even though we hate to go through them, we do have a good chuckle over them a few years down the road, right? Enough time has passed for me to be able to share a story that happened to someone I know...
To protect this person's privacy (ha?!) I won't reveal any names...This woman, had an important appointment scheduled. Being a bit on the shy side, this meeting had her stomach tied up in knots and she was nibbling on saltine crackers on the drive over to the appointment. After her meeting, happy that it was finally over, she gets up to leave and happens to look down at her chest to not only see a load of cracker crumbs left there but also that she FORGOT to remove the little round size sticker from her new top! So - she not only sat through this very serious appointment with a mass of cracker crumbs layered on her shirt but also a SIZE XL labeled on her womanly curves!!!


I am sure she will forgive me if she ever reads this! :)
Now getting back to my darling 8 year old son... a few months ago my 10 year old daughter got into the car after school to exclaim that they had had "The Talk" in class that day.... and when I say "The Talk" in quotes - that is exactly how she said it, with little fingers making quote marks in the air. So in the car besides Me was - my daughter, my Mother, the 3 and 8 year old boys. Being distracted as I always am with all of my offspring in the car competing for my attention, I didn't think to pause my daughter's ramblings...She went on to explain that the female teacher leading the discussion with the girls had her period at the age of 9.
My 8 year old son who was quiet up until now, pops up in the back seat and asks "what's a period?"
So while I am speechless trying to figure out what to say........My Mother quickly interjects with "at the end of a sentence!" to which my 8 year old son replies... "Oh i've been
doing that
since kindergarten!!" :)
The Birds & The Bee's will only be one discussion of many in the future... I will just have to take a deep breath, plaster a smile and a calm look on my face and muster through it.... hopefully that will conceal my inner shock, anxiety and total lack of knowledge!
Any stories you would like to share...? I would love to hear 'em!